Let's Checkout the New Features!
We've launched yet another version of eToro OpenBook for Android. One of the great new features in this update is the ability to share interesting posts with friends via the native Android sharing capabilities (WhatsApp, Email, SMS, Facebook and etc). We've also added deep linking ability to our notifications, so whenever you tap on one it will instantly open the relevant item in the app.
Let's checkout the new features in some more detail:
1. Native Android sharing
We've added the "Share" buttons under each post: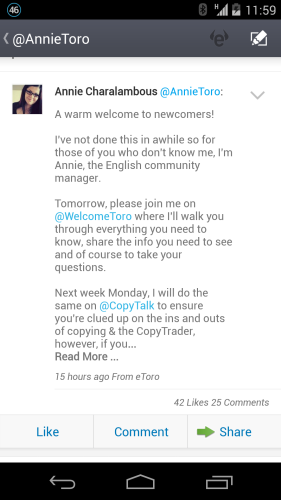 Pressing the "Share" button opens the default Android share window: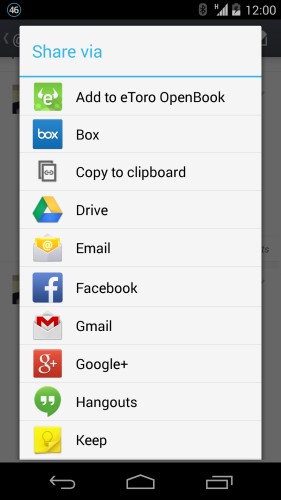 For example, I chose to share on the eToro OpenBook: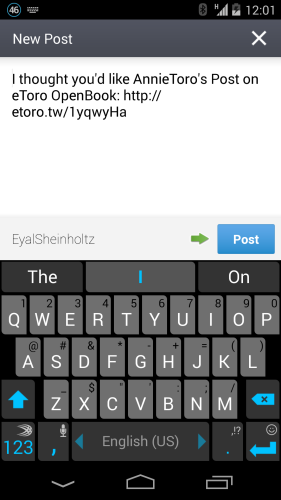 That's it for the new features. All that's left for you to do now is log in to your eToro OpenBook on Android and check it out! If you haven't downloaded our free apps yet, go to our mobile page to do it now. Enjoy!
Article Written by: Eyal Sheinholtz
View Original Article »